Image from Amazon.com
Margaret K. McElderry Books, 2015
Originally published in German, this is the story of Charlie Rooster, Johnny Mouse, and fat Percy Pig who are the very best of friends. Sundrenched and bright illustrations follow their adventures around the countryside. Simple, narrative text and large illustrations make this a great pick for a preschool storytime.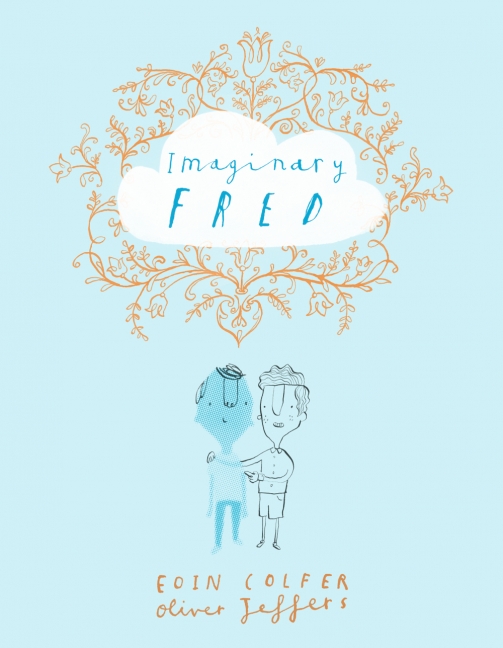 Image from HarperCollins.com
If the conditions are just right, "an imaginary friend might appear just when you need one." In this case, his name was Fred. Imaginary friends usually fade when their real life friends cease to need them, but something different happened when Fred met another imaginary friend. Her name was Frieda. This magical and whimsical story is illustrated in ink with deftly placed spots of color. The longer text and more complex story make this book a wonderful choice for elementary school aged readers.
Image from SLJ.com
Originally published in Switzerland, this mostly wordless picture book is a meditation on the environmental effects of single-minded progress. Moletown begins as a simple tunnel under a lush, green meadow, but the years pass and the moles expand and build. By the end of the book the lush green meadow is nothing but a dingy clump of grass. Don't miss the detailed endpapers. Read this book with older kids (3rd grade+) along with John Marsden and Shaun Tan's The Rabbits to start a discussion on the impact of humans on the environment.
Image from ChronicleBooks.com
Look at the pictures to find the clues to figure out "who done it?" The long trim size of this book allows for two rows of suspects, rendered in pencil and acrylic paint, on each two page spread. Can you guess who forgot their swimsuit? Who didn't get enough sleep? Who ate all the jam? The final page of the book provides the answers.
-Amy